Google Ads Marketing (PPC)
PPC = Pay Per Click
Digital marketing is gaining momentum.
Over three-quarters of Israeli businesses invest resources in their presence on the web and make sure to base themselves in the search engines and social networks.
This is to provide extensive and convenient online services to their customers and to expose themselves to new audiences.
Consumers, for their part, enjoy comparing prices and purchasing products of any kind and region by tapping on the touch screen and from anywhere in the world.
To ensure that your prospects can find you, setting up a high-quality, advanced website is important, but it will not cover all your needs.
In order to attract a wide range of audiences, expose your business to tens of thousands of eyes every day and create a stable and loyal customer base, we recommend running Google-sponsored promotional campaigns.
What is a sponsored campaign and how does it work?
Nowadays, every professional who deals with website promotion and digital marketing understands this as an accomplished fact – the way network exposure necessarily goes is through Google's algorithm.
If we know it in depth and know the criteria by which it ranks sites and places them on our results page, our service or product will be exposed to all Google users.
This is not to be underestimated.
Every day, an average of 3.5 billion searches are done on Google's search engine!
3.5 billion eyes to watch on the services your business offers and 17.5 billion fingers to tap on the screen and enter your site.
Google collects a lot of data on many users' browsing habits and uses advanced statistical analysis tools to rank the most used keywords, allowing you to use your ad content and further promote your site. However, this is only a partial solution.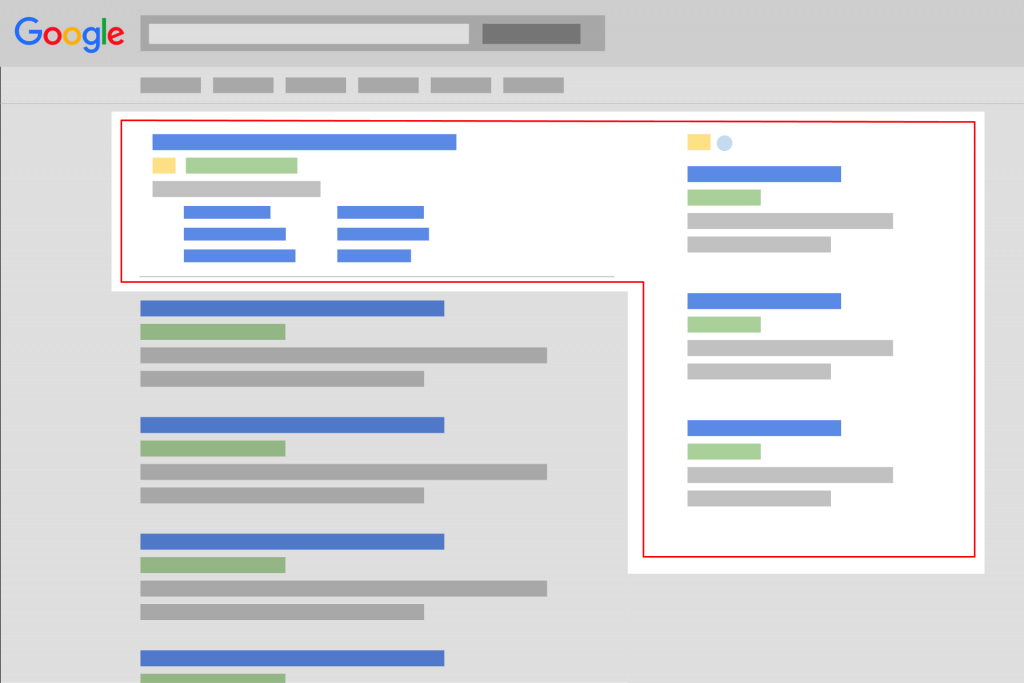 By targeting pre-planned budgeting, you can create attractive and attractive ads that will appear first in Google search results based on the keywords we select.
These sponsored ads will take the user from the results page straight to your business website.
You can update your ad for a one-time opportunity, a specific service, or promote the business as a whole.
The payment for advertising is results-based, which means that the payment is based on users' click (or: Pay per Click) or PPC.
Smart marketing strategy
As our collaboration begins, we will build and build a long-term marketing plan that will meet all your needs.
We'll look at which products or services need the most exposure and characterize the target audiences where your content should be targeted, enabling you to save costs and optimize your advertising efforts.
Use all the options
We use all the tools available to ensure effective coverage of your advertising power.
* Google Adwords campaigns
* Banner replacement
* YouTube promotional videos
* Social networking campaigns
All of these tools and many others are tailored to your business needs and preferences.
Choosing smart search terms
We'll do extensive research to target your campaign with the most effective and targeted keywords.
When choosing the keywords, we will also consider the budget you have available.
There are more expensive and less used keywords.
Therefore, we will align with your budget and optimize it with optimal return on investment.
High-range budget adjustment
We are aware that your budget may be limited.
– Therefore, we make sure to tailor our service to small businesses at the outset and businesses that are in financial difficulties so that any business of any status and size can enjoy the power of the digital arenas and promotion ads.
Proper matching of keywords, amount of ads, and target audience will allow you to make the most of the resources available to you.
Advanced analytical tools leave us with a finger on the pulse
Our promotional work doesn't end with ad creation.
We use advanced tracking and analytics tools to test campaign effectiveness and examine user behavior in real time.
By experimenting with keywords, color schemes, and various images to match the most effective ad at all times and ensure a lucrative ROI.
Service and personal accompaniment
We prioritize personal care and dedicated service.
We understand that a promotional campaign is a long-term process that requires attention, patience, and shared thinking and we mobilize all the knowledge and resources available to us to provide you with the best possible service through the means at our disposal.